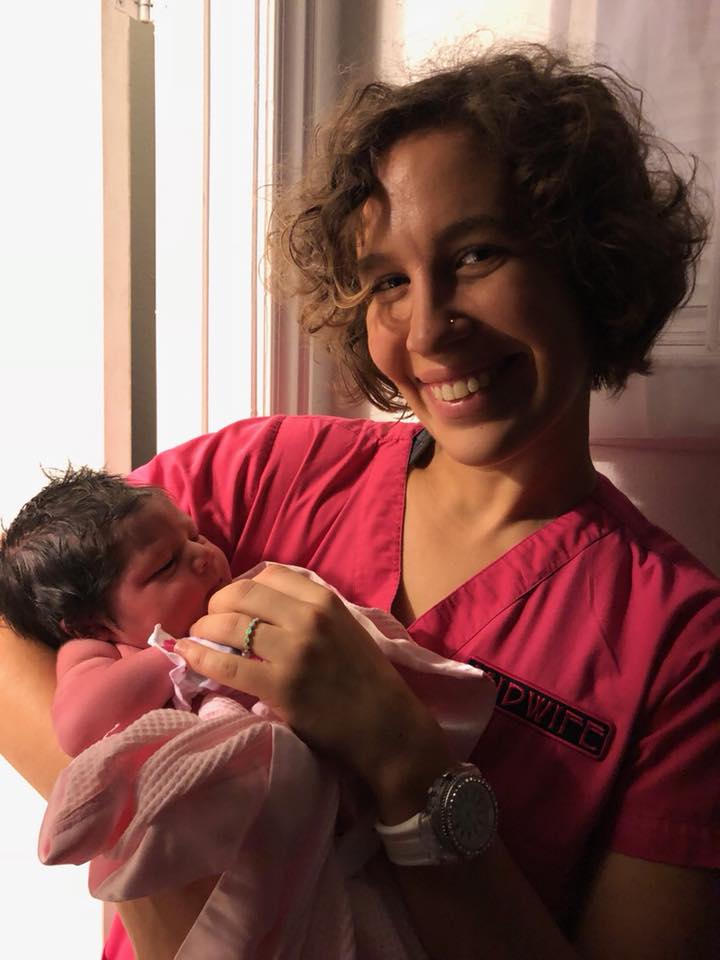 Anissa Sartini is a Certified Professional Midwife (CPM) and a Licensed Midwife (LM) in the State of Texas. My extensive training began in 2008 and completed in 2017. I have been attending births since 2009! My greatest love is serving the diverse families of our vibrant Metroplex! I warmly welcome all races, faiths, ethnicities, classes, abilities, genders, and sexualities. Hablo español básico sobre los temas del embarazo, el parto y el posparto. In my practice we focus on serving everyone, particularly BIPOC and LGBTQ people, to increase access to safe and compassionate care.
I have attended around 450 births including home, birth center, hospital, VBAC, twins, breech, induced, medicated, and cesarean deliveries. I look forward to many more!
I live in Irving with my lovely partner, darling toddler, two sweet and curious cats, and a rotating population of chickens. Our beautiful baby was born at home in the bath tub, and came to us via in vitro fertilization. In my free time I love to spend time with my friends and family, create art, and contribute to activist causes.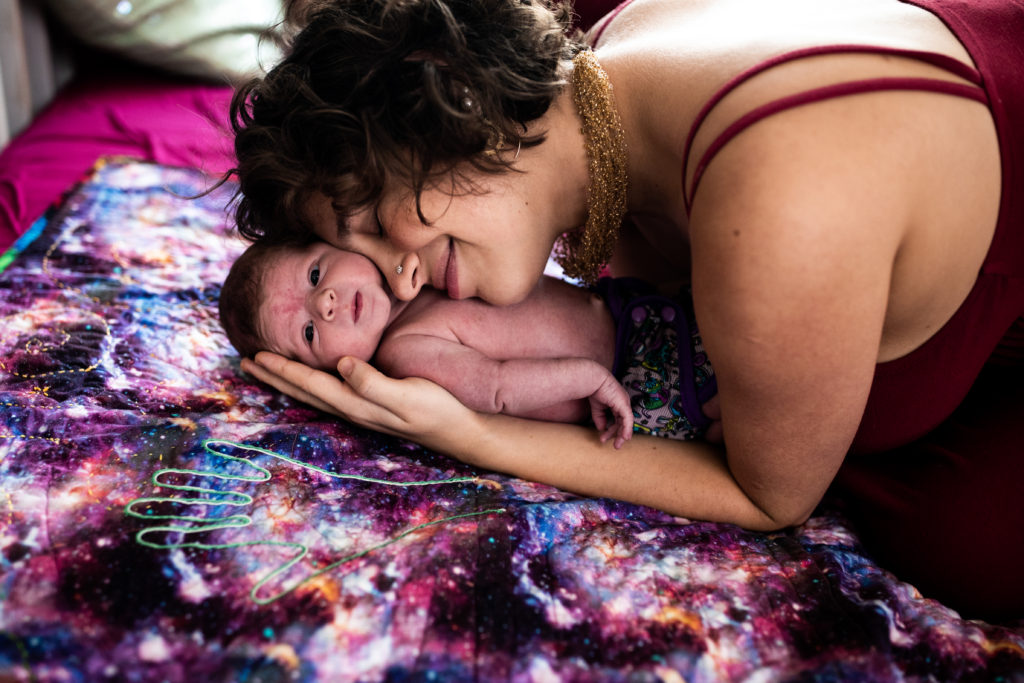 Photos by Lawren Rose Photography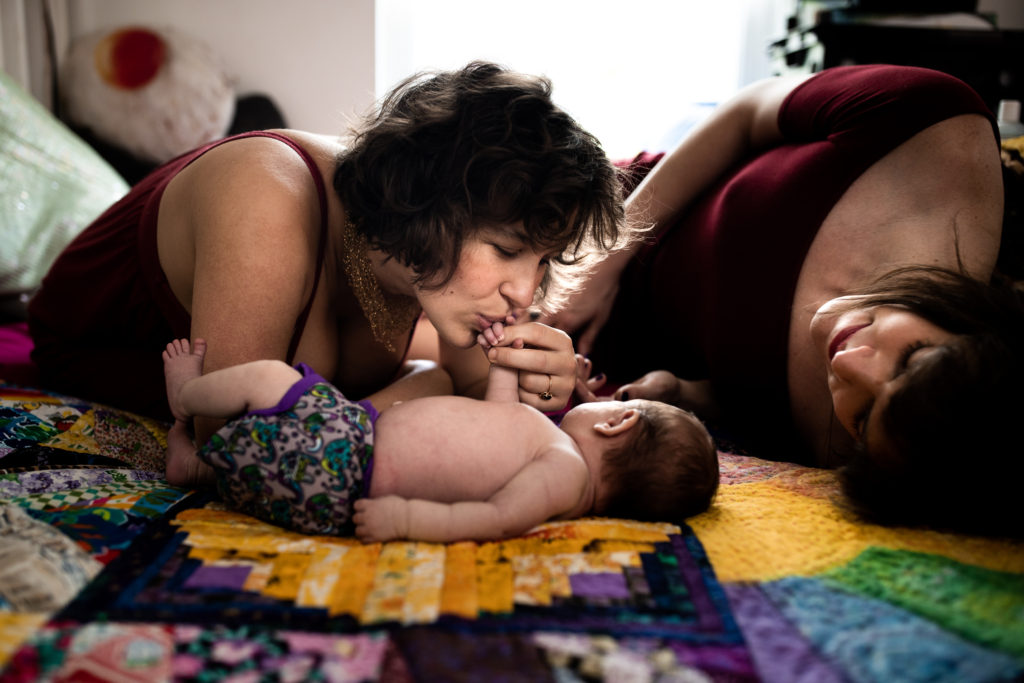 I apprenticed with various home and birth center midwives in Texas and Massachusetts, and completed a specialized apprenticeship AFAB health herbal studies. In 2010 I opened a doula/monitrice practice, which I continue on a case by case basis for high risk clients. In 2012 I completed a BA at Smith College, where I studied biology, herbalism, and other topics relevant to the practice of midwifery.
I look forward to helping you achieve your birthing dreams!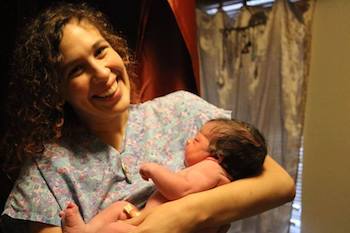 Read a little more on an interview with Voyage Dallas!