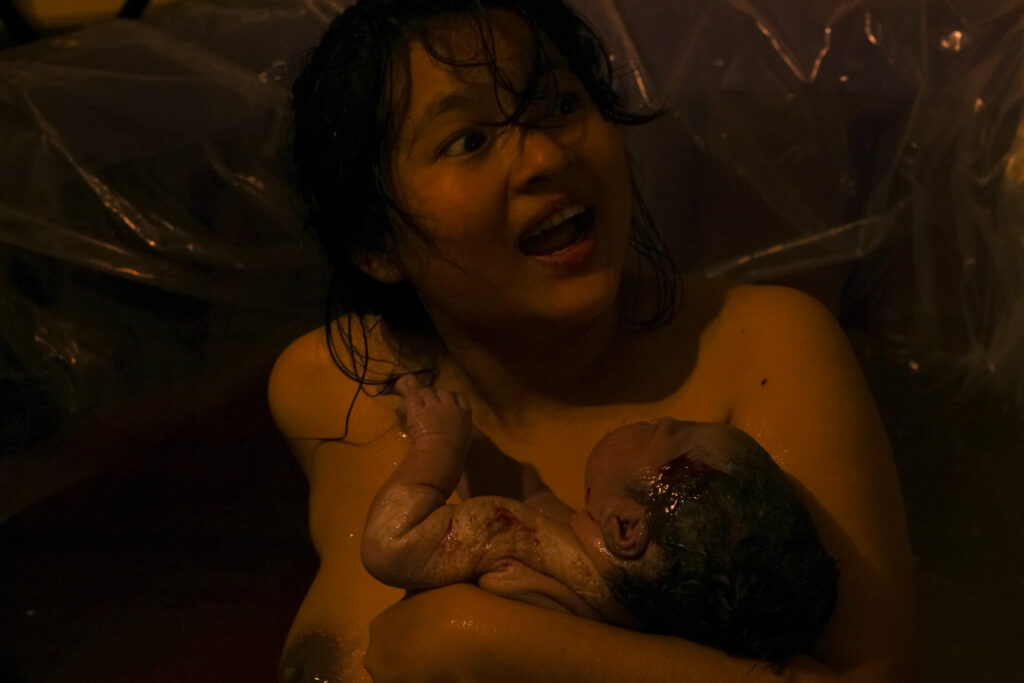 I pride myself on being a VBAC supportive provider, rather than a "tolerant" provider. Perhaps you have had a Cesarean section(s) with your previous birth(s), and are wondering if there are other options for your next pregnancy and birth. The answer is a resounding YES! A Vaginal Birth After Cesarean (VBAC) is a proven safe alternative to a routine Repeat Cesarean Section (RCS). Check out some of our VBAC birth stories.
We love our VBAC clients at Metroplex Midwifery, and can give you resources and recommendations to increase your chances of success. We also support VBAMC. We have had many VBA2C and VBA3C clients–most of whom got their vaginal birth!
Every situation and every body is unique. If you would like to find out whether you are a good candidate for an out of hospital (OOH) VBAC, please contact the midwife! Most VBAC and VBAMC candidates are appropriate for a birth at home or a birth center. We will review your health history and help you determine your options.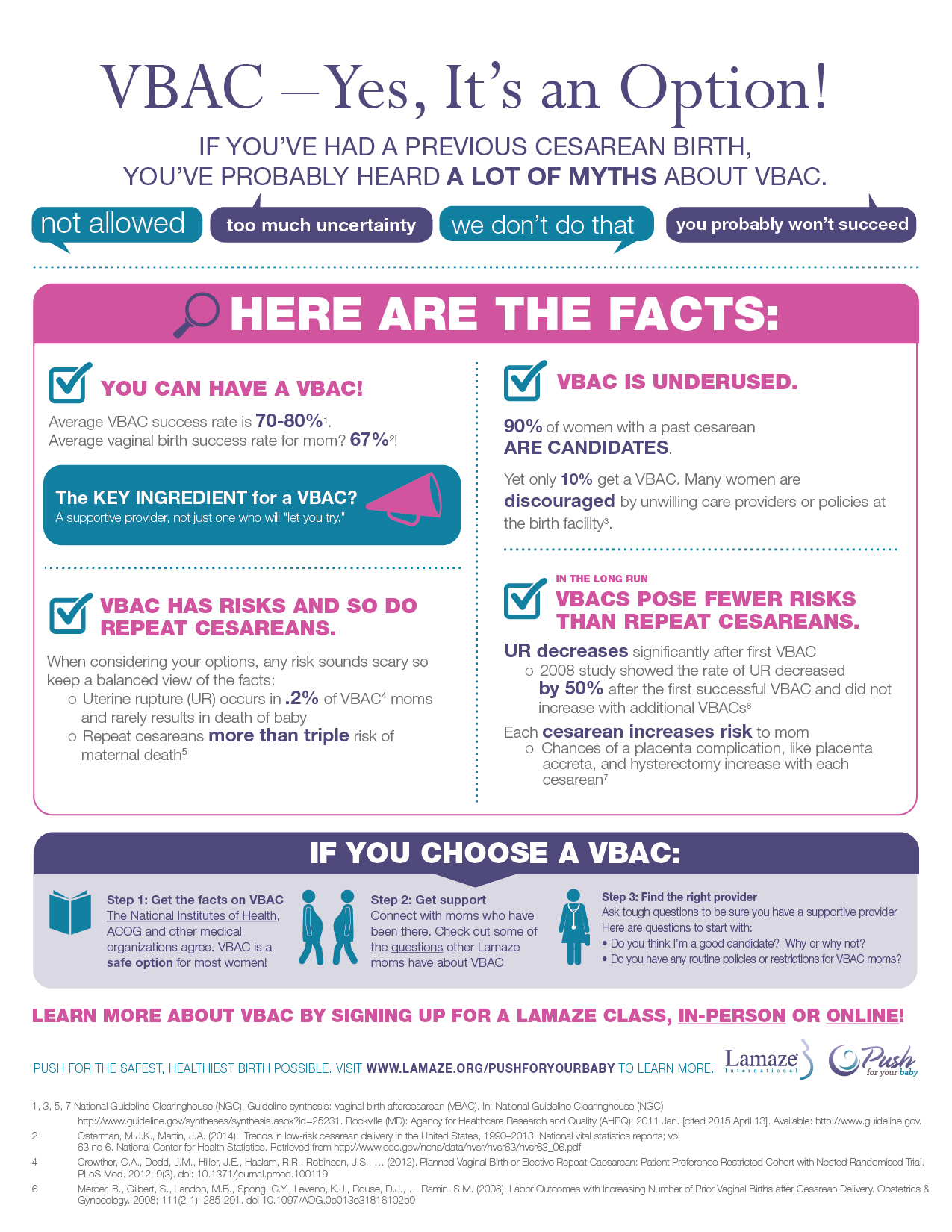 International Cesarean Awareness Network
Infographics by Lamaze Childbirth Education and Improving Birth