Meet Anissa Sartini, your Certified Professional Midwife and Licensed Midwife!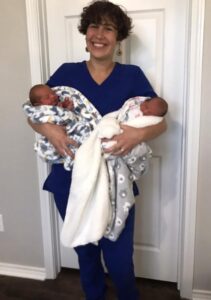 With Metroplex Midwifery PLLC, you get full prenatal, birth, and postpartum healthcare that is made for YOU! We provide a combination of modern evidence-based and traditional midwifery care that is tailored to your needs. A personal, boutique healthcare experience!
Options for visits in both office in Irving/Las Colinas and your home!
Options for home, hotel/AirBnB, or birth center birth
We specialize in first births, VBAC and VBAMC, trauma informed, and culturally competent care.
We support twins and breech birth!
We warmly welcome all faiths, races, ethnicities, abilities, family structures, sexual orientations, and gender identities. We embrace you!
Hablo

español básico. Me disfruto cuidar por las familias quienes prefieren communicar en español. 

We offer Pre-Conception care, Intrauterine Insemination, and Fertility Awareness Classes!
We are located in Irving and serve the Greater Dallas-Fort Worth Metroplex, including Dallas, Denton, Tarrant, Collin, and Grayson counties.
We love the diverse families of our vibrant Metroplex! It is my passion to provide quality care for different types of people each with their unique needs and personalities. We know black lives matter. Immigrants are welcome. All family types are valid. Every pregnancy and birth is an honor to attend! If you or anyone you know is pregnant, trying to conceive, or has a newborn, I'd love to work with you!
On a case by case basis I will travel to clients in areas without a suitable midwife. Contact me for details. We offer a wide array of services to help you in your pregnancy and birthing needs. Check out our Services menu for details!
What If I Am Too High Risk For Home Birth?
Most people, including first time births, "advanced maternal age," and VBACs, are good candidates for home birth. Even twins and breech babies can be born at home! However, if you have a medical condition that precludes Out of Hospital Birth, Doula Services may be right for you. If you are not sure which you need,  ask the midwife today! On a case by case basis I accept or offer referrals for high risk doula clients who cannot safely birth outside the hospital.
Why Choose a Midwife?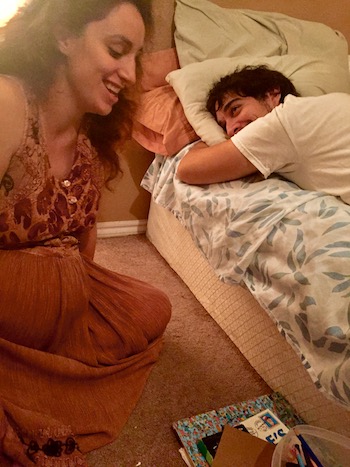 If you have found this page, you have found an awesome birth option! Or perhaps you have already decided to hire a midwife, and are curious to learn more about us! Some advantages of midwifery care include:
Balanced modern and traditional healthcare
Informed Consent
Natural Birth
Water Birth
Nursing Support
You may be able to bill your insurance! Free Verification of Benefits with Birth Professional Billing.