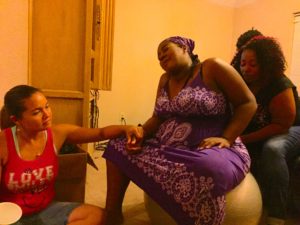 I recently gave birth to a very healthy and beautiful baby boy on August 10th . Anissa was there to attend the birth along with Linda and also assisted with my
appointments with her. She was so attentive to my every need, well versed, and knowledgeable of the practice of midwifery. She was compassionate and affectionate during every situation; I felt very comfortable putting my care and my baby's care in her hands. Every time she had to attend to me she never left my side. I was going through a lot physically and emotionally and she always had very positive affirmations, plenty of encouragement, and a listening ear.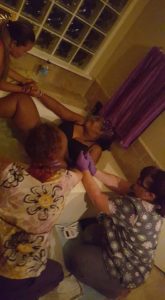 If the other midwife had not told me Anissa was deaf, I would have never known so. She was able to comprehend absolutely everything I had to say. Another local LM had some issues concerning Anissa being able to practice due to being deaf, but let me tell you, to say that about her is simply an injustice to her. As a matter of fact, I will go all out to say that she "heard" me suffering in silence when I was going when I was going through my tough moments emotionally. She knew exactly what I needed. There were plenty of hugs and reassurance that every thing would be fine. She was right.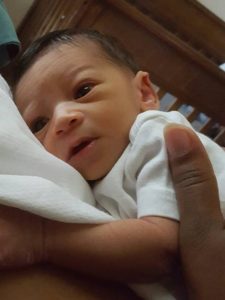 In a world where the quality of care for expecting families (I say families because everyone is involved when a woman becomes pregnant. If this is not
known, then it needs to be acknowledged), the kind of care Anissa and the whole Delivered With Love practice gives their patients is rare jewel. Caring for us is just not what they do. It's who they are. Anissa is perfect for doing just that. She cares and a lot more than I can say about most healthcare providers. I thank God I've had the opportunity to get to know her and for her to catch my little guy. He is such a gift and Anissa is a true inspiration to me.